For all Matthew Scarlett has achieved in football, his role in the ascension of Tom Stewart makes him as proud as anything else.
Advertisement
In a season of frustration, the Saints are set to have three prime movers back to face the Tigers on Friday, coming as they work towards greater communication and elite preparation.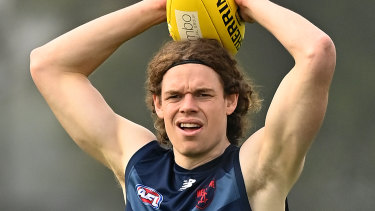 Vice-captain Jack Viney is set to play his first match since round six but the battle between forwards Ben Brown and Sam Weideman remains an intriguing one for coach Simon Goodwin.